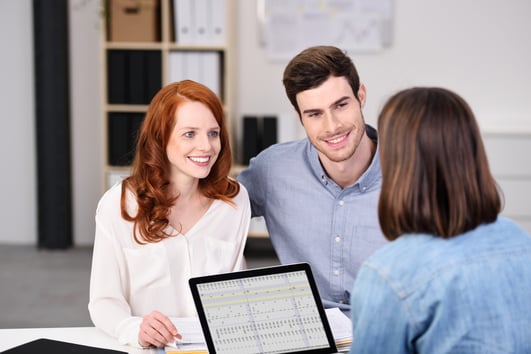 Debt consolidation can lead to an improvement in your credit rating by making your debt easier to manage. Sometimes, debt consolidation means taking a loan at a lower interest rate to pay off several smaller loans at higher interest rates. Making one payment instead of many may help you keep your debt under better control, make it easier for you to make timely payments, and thus improve your credit rating.
Although managing your debt will improve your credit record in the long run, consolidation can have a more immediate impact. For example, if you have 10 accounts in default on your credit report, your lenders will consider you a bad credit risk. But if you can pay off those accounts with a consolidation loan, you have eliminated the problem. Your new credit report will now show that you cured the defaults and retired the debts. And you have only one open account--your consolidation loan. As long as you stay current on the consolidation loan payments, your credit rating will be viewed more favorably than before.
Remember, your goal is to manage your debt by making your payments more affordable. You can do this by lowering your interest rate or increasing the number of months you have to pay off the debt. There is no point in consolidating if you don't achieve one or both of these goals--you'll want to be sure you can afford the consolidation loan and make the payments. Otherwise, you'll end up back where you started.
Although debt consolidation has its advantages, you must recognize that by extending the time to pay off your debt, you will ultimately be paying more in interest charges. Also, once you get a consolidation loan, you should consider closing some of your credit card accounts so that you can't simply run up your bills again.
This material was prepared by Broadridge Investor Communication Solutions, Inc., and does not necessarily represent the views of The Retirement Group or FSC Financial Corp. This information should not be construed as investment advice. Neither the named Representatives nor Broker/Dealer gives tax or legal advice. All information is believed to be from reliable sources; however, we make no representation as to its completeness or accuracy. The publisher is not engaged in rendering legal, accounting or other professional services. If other expert assistance is needed, the reader is advised to engage the services of a competent professional. Please consult your Financial Advisor for further information or call 800-900-5867.

The Retirement Group is not affiliated with nor endorsed by fidelity.com, netbenefits.fidelity.com, hewitt.com, resources.hewitt.com, access.att.com, ING Retirement, AT&T, Qwest, Chevron, Hughes, Northrop Grumman, Raytheon, ExxonMobil, Glaxosmithkline, Merck, Pfizer, Verizon, Bank of America, Alcatel-Lucent or by your employer. We are an independent financial advisory group that specializes in transition planning and lump sum distribution. Please call our office at 800-900-5867 if you have additional questions or need help in the retirement planning process.

The Retirement Group is a Registered Investment Advisor not affiliated with FSC Securities and may be reached at www.theretirementgroup.com.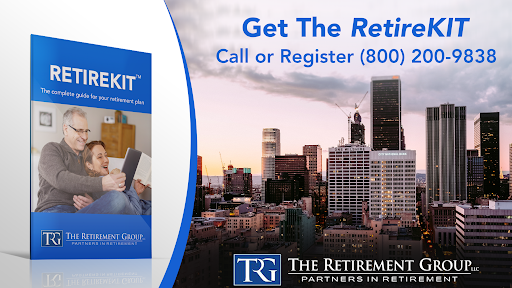 Tags: CAM Annuity, Chevron, credit score, ERB, ESRO, ExxonMobil, Financial Planning, Hewitt, In Service Withdrawal, Lump Sum, Northrop Grumman, Option 1 Withdrawal, Pension, Pension Options, Retirement, Retirement Planning, Verizon, 401K, 72t, Age Penalties, Benefit Commencement Date, Workshops, TRG