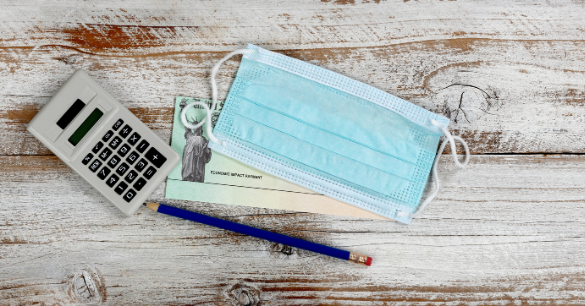 On Thursday, March 11, 2021, the American Rescue Plan Act of 2021 (ARPA 2021) was signed into law. This is a $1.9 trillion emergency relief package that includes payments to individuals and funding for federal programs, vaccines and testing, state and local governments, and schools. It is intended to assist individuals and businesses during the ongoing coronavirus pandemic and accompanying economic crisis. Major relief provisions are summarized here, including some tax provisions.

Recovery rebates (stimulus checks)
Many individuals will receive another direct payment from the federal government. Technically a 2021 refundable income tax credit, the rebate amount will be calculated based on 2019 tax returns filed (or on 2020 tax returns if filed and processed by the IRS at the time of determination) and sent automatically via check, direct deposit, or debit card to qualifying individuals. To qualify for a payment, individuals generally must have a Social Security number and must not qualify as the dependent of another individual.

The amount of the recovery rebate is $1,400 ($2,800 if married filing a joint return) plus $1,400 for each dependent. Recovery rebates start to phase out for those with an adjusted gross income (AGI) exceeding $75,000 ($150,000 if married filing a joint return, $112,500 for those filing as head of household). Recovery rebates are completely phased out for those with an AGI of $80,000 ($160,000 if married filing a joint return, $120,000 for those filing as head of household).


Read More