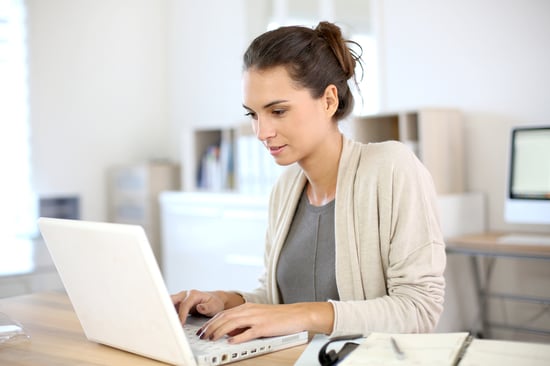 If you're like most people, you bought life insurance to provide for your loved ones in the event of your death. But because you're self-employed, you may have an even greater need for life insurance: You'll want to protect your family after you die, as well as protect the financial needs of your business.
Why Life Insurance is Important
As long as you are alive and healthy, your income-producing capability is relatively secure, and you and your family can enjoy the lifestyle you have established. If you were to die, however, your family could face hard economic times. Your family's financial needs may include:
Final expenses, such as burial and funeral costs
Unpaid medical bills
Income replacement
Mortgage balance
Debt repayment (credit cards)
Education fund for children
Emergency expenses
Why Life Insurance May Be Even More Important When You're Self-employed
As a sole proprietor, you are personally liable for all of the debts of your business. Legally, there is no difference between personal and business assets. By definition, a sole proprietorship ends when the owner dies. So, any losses or financial obligations at your death become the responsibility of your estate. It is possible that personal assets may have to be sold or transferred to pay off business debts. Business debts may include:
Business loans
Mortgage or lease payments on business location
Payments due to suppliers, vendors, consultants, employees, and so on
Taxes due to local, state, and federal taxing authorities
Fees to lawyers, accountants, and other advisors to settle business affairs
Life insurance can be used to cover these debts, as well as to provide for the ongoing needs of your family after your death.
What to Do About It
Ask your financial professional or insurance representative to help you assess your need for life insurance and design a program to fit your needs.
This material was prepared by Broadridge Investor Communication Solutions, Inc., and does not necessarily represent the views of The Retirement Group or FSC Financial Corp. This information should not be construed as investment advice. Neither the named Representatives nor Broker/Dealer gives tax or legal advice. All information is believed to be from reliable sources; however, we make no representation as to its completeness or accuracy. The publisher is not engaged in rendering legal, accounting or other professional services. If other expert assistance is needed, the reader is advised to engage the services of a competent professional. Please consult your Financial Advisor for further information or call 800-900-5867.

The Retirement Group is not affiliated with nor endorsed by fidelity.com, netbenefits.fidelity.com, hewitt.com, resources.hewitt.com, access.att.com, ING Retirement, AT&T, Qwest, Chevron, Hughes, Northrop Grumman, Raytheon, ExxonMobil, Glaxosmithkline, Merck, Pfizer, Verizon, Bank of America, Alcatel-Lucent or by your employer. We are an independent financial advisory group that specializes in transition planning and lump sum distribution. Please call our office at 800-900-5867 if you have additional questions or need help in the retirement planning process.

The Retirement Group is a Registered Investment Advisor not affiliated with FSC Securities and may be reached at www.theretirementgroup.com.