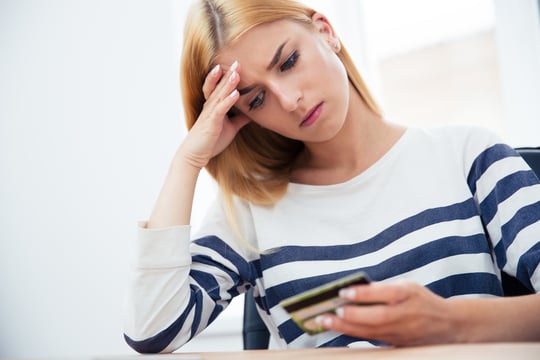 If you're unable to meet your financial obligations, you should investigate a number of options before considering bankruptcy. If your income has been reduced (e.g., because of illness or unemployment), you might consider cutting down on your monthly expenses, taking advantage of unemployment and public assistance, and liquidating assets. Another option is to restructure your debts. Debt restructuring involves negotiating new repayment terms with creditors so you can meet your monthly expenses and pay off your debts within a reasonable amount of time.

You should consider hiring a professional credit counselor to assist you in restructuring your debts. Professional credit counselors will contact your creditors and attempt to negotiate affordable repayment terms for you. If you can't afford to hire a credit counselor, you may find help at your local Consumer Credit Counseling Service (CCCS) office or other nonprofit credit counseling service. These nonprofit companies provide basically the same services as a professional credit counselor but at little or no cost to you. Hiring a credit counselor now will help you even if you decide to declare bankruptcy later, because you may need to submit a certificate to the bankruptcy court that states you've received a briefing from an approved credit counselor in the six-month period prior to filing.

If you decide that bankruptcy is your only option, you may file for personal bankruptcy under Chapter 7 or Chapter 13. Chapter 7 bankruptcy can remove obligations to repay certain outstanding debts but requires you to liquidate certain assets and use the proceeds to pay creditors. You can only file under Chapter 7 if you pass an income eligibility test. Otherwise, you must file under Chapter 13 for relief, which institutes a payment plan to repay creditors over a three- or five-year period. A bankruptcy attorney can help you sort out your options.
This material was prepared by Broadridge Investor Communication Solutions, Inc., and does not necessarily represent the views of The Retirement Group or FSC Financial Corp. This information should not be construed as investment advice. Neither the named Representatives nor Broker/Dealer gives tax or legal advice. All information is believed to be from reliable sources; however, we make no representation as to its completeness or accuracy. The publisher is not engaged in rendering legal, accounting or other professional services. If other expert assistance is needed, the reader is advised to engage the services of a competent professional. Please consult your Financial Advisor for further information or call 800-900-5867.

The Retirement Group is not affiliated with nor endorsed by fidelity.com, netbenefits.fidelity.com, hewitt.com, resources.hewitt.com, access.att.com, ING Retirement, AT&T, Qwest, Chevron, Hughes, Northrop Grumman, Raytheon, ExxonMobil, Glaxosmithkline, Merck, Pfizer, Verizon, Bank of America, Alcatel-Lucent or by your employer. We are an independent financial advisory group that specializes in transition planning and lump sum distribution. Please call our office at 800-900-5867 if you have additional questions or need help in the retirement planning process.

The Retirement Group is a Registered Investment Advisor not affiliated with FSC Securities and may be reached at www.theretirementgroup.com.