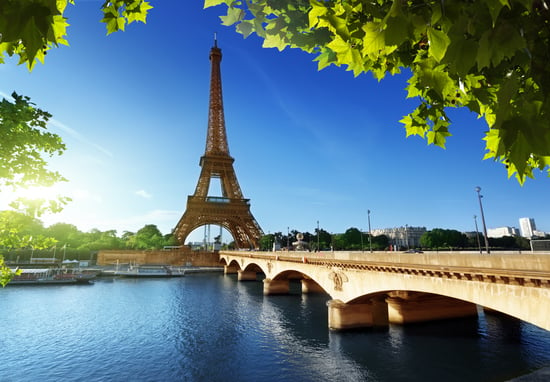 What Is Diluting Ownership?
Dilution of ownership is yet another means of raising capital. Ownership is diluted any time another person obtains an ownership interest in your business (e.g., when a venture capitalist or an angel invests in your company, when you issue stock in an initial public offering, or when you take on one or more partners). Dilution of ownership can be an attractive alternative to taking on debt and may offer the business owner many advantages. However, there are some drawbacks to this financing strategy as well.
What Are The Advantages of Diluting Ownership?
Capital Is Raised Without Taking on Debt
Because it is a form of equity funding, capital raised through dilution of ownership often does not need to be repaid.
Venture Capitalists and Partners May Bring Expertise to the Table
Venture capitalists often concentrate their investments in a specific industry. They usually have a great deal of expertise in this field and may be able to offer invaluable knowledge and experience, guide your business, help you avoid common pitfalls, and provide you with contacts and potential customers within the industry. Individuals willing to take on the responsibilities of partnership in a business should also have some expertise in the field.
Borrowing Ability May Be Increased
Diluting ownership improves your debt-to-equity ratio, thus making you a more attractive borrower in the eyes of banks and other lenders. You may find that once you have brought in partners or investors, you are able to borrow money more easily and with better repayment terms. However, agreements with your new investors, particularly venture capitalists, may put restrictions on your borrowings. As the old saying goes, banks will only lend money to those who don't need it.
Risk Is Shared Among All Owners
As ownership interest is divided, so is risk. Each part owner comes into the company hoping to earn money on his or her investment. However, if your company suffers a loss, this loss is shared among all owners rather than falling squarely on your shoulders.
What Are The Disadvantages of Diluting Ownership?
Partial Ownership Must Be Sacrificed
As you sell shares and take on partners, you are slowly giving up ownership of your business. This means you are no longer the sole decision maker, nor do you reap the full benefit of your company's growth and success.
May Be Difficult to Determine a Fair Price for Equity
If your company is relatively new and your stock is not publicly traded, you may have difficulty determining a fair price for your stock or equity. Regardless of the size of the business, the principles of pricing are the same. Price is determined by profit potential, not asset value, and prices are subject to the laws of supply and demand. If your investors anticipate an attractive return within a reasonable amount of time, they may be willing to pay a higher price. Performance of other investment vehicles may also influence demand. For example, if certificates of deposit and other conservative investments are not paying a high rate of return, equity in your company may be more appealing to investors.
Compliance with Securities Regulations May Be Necessary
Securities regulations were created to protect shareholders that own a portion of a company but have nothing to do with its daily operations. These regulations can be extremely complex, and you will need the help of an attorney to determine which laws apply and how to comply with them. Certain transactions are exempt from SEC securities regulations, including stock transactions considered private offerings rather than public offerings. Private offerings are generally stock issues limited to no more than 25 persons, although there are many other restrictions. State securities regulations may still apply to these private offerings. In addition, even though an exemption may apply, filings and fees may be required.
You Could Lose Control of Your Company If You Give Up Too Much Equity
When diluting ownership of your business, you will want to be sure you don't dilute yourself right out of the driver's seat. You should make sure you retain at least 51 percent ownership of your business so that you are always the majority stockholder. This will eliminate the possibility of being outvoted in managerial decisions. If, for example, you brought on two partners and split the equity into equal one-third portions, the other two partners could vote against you on any decision and effectively take control of the company. Keep in mind, too, that venture capitalists may require you to give up control over management decisions even though you are the majority stockholder. Venture capitalists frequently demand a seat on the board of directors and a veto power over certain substantial transactions.
This material was prepared by Broadridge Investor Communication Solutions, Inc., and does not necessarily represent the views of The Retirement Group or FSC Financial Corp. This information should not be construed as investment advice. Neither the named Representatives nor Broker/Dealer gives tax or legal advice. All information is believed to be from reliable sources; however, we make no representation as to its completeness or accuracy. The publisher is not engaged in rendering legal, accounting or other professional services. If other expert assistance is needed, the reader is advised to engage the services of a competent professional. Please consult your Financial Advisor for further information or call 800-900-5867.
The Retirement Group is not affiliated with nor endorsed by fidelity.com, netbenefits.fidelity.com, hewitt.com, resources.hewitt.com, access.att.com, ING Retirement, AT&T, Qwest, Chevron, Hughes, Northrop Grumman, Raytheon, ExxonMobil, Glaxosmithkline, Merck, Pfizer, Verizon, Bank of America, Alcatel-Lucent or by your employer. We are an independent financial advisory group that specializes in transition planning and lump sum distribution. Please call our office at 800-900-5867 if you have additional questions or need help in the retirement planning process.
The Retirement Group is a Registered Investment Advisor not affiliated with FSC Securities and may be reached at www.theretirementgroup.com.