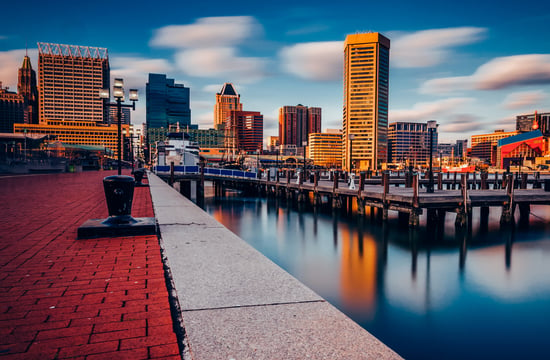 What Is It?
Commercial paper is issued by large corporations, such as insurance companies, utilities, finance or transportation companies, banks, or holding companies, as an alternative to securing short-term bank loans. Commercial paper is a short-term, usually unsecured promissory note to pay a specific amount. They are usually issued on a discount basis, although some forms pay interest.
Most commercial paper has a maturity of 30 days or less, but maturity periods can range anywhere from 2 to 270 days. Commercial paper is issued directly to investors or through brokers. Although commercial paper is negotiable, investors usually hold it until maturity.
No early withdrawal penalties are associated with commercial paper if you sell before maturity. However, it is usually more difficult to sell commercial paper in the secondary market than it is to sell Treasury bills.
Typical Investors in Commercial Paper
Because it is issued in such large denominations, most investors in commercial paper are investment companies, banks, insurance companies, corporations, and mutual funds. These investors appreciate the flexibility and safety of commercial paper, which is issued by top-rated companies and is almost always backed by bank lines of credit. The major bond rating companies assign ratings to commercial paper based on their assessment of the creditworthiness of each issue.
Yield and Safety Considerations
The interest rate offered on commercial paper depends on its maturity, the amount of money borrowed, the general level of money market rates, and the credit rating of the issuer. Yields on commercial paper can be somewhat higher than those on Treasury obligations of similar maturities because they are backed by the issuing company, rather than the U.S. government.
Strengths
Safer Than Some Other Investments
Commercial paper is issued by firms with excellent credit ratings and is often backed by a bank line of credit, so the risk of default is relatively small. The short-term nature of this type of investment also helps limit the lender's exposure to interest rate risk.
Potentially Higher Yield Than U.S. Government Securities
The potential yield offered by commercial paper can be better than that of some other cash alternatives, including Treasury obligations. However, the actual interest rate depends on the commercial paper's maturity period, the amount of money borrowed, the general level of money market rates, and the credit rating of the issuer.
Tradeoffs
Not FDIC Insured
Unlike Treasury securities, which are backed by the full faith and credit of the U.S. government, and unlike FDIC-insured deposits, commercial paper is uninsured. There is a higher risk of default.
Not Usually Appropriate For Individual Investors
The large denominations in which commercial paper is issued put it beyond the means of most individuals. Investors in commercial paper are usually large institutions; for example, some money market mutual funds may invest part of their assets in commercial paper.
Not As Liquid As Treasury Bills
It is more difficult to sell commercial paper in the secondary market than it is to sell U.S. Treasury bills of comparable maturities.
Opportunity Cost
Long-term vehicles that are more risky, such as corporate bonds, can offer potentially higher returns.
Tax Considerations
Generally, interest on commercial paper is taxable as ordinary income in the year it is earned.
This material was prepared by Broadridge Investor Communication Solutions, Inc., and does not necessarily represent the views of The Retirement Group or FSC Financial Corp. This information should not be construed as investment advice. Neither the named Representatives nor Broker/Dealer gives tax or legal advice. All information is believed to be from reliable sources; however, we make no representation as to its completeness or accuracy. The publisher is not engaged in rendering legal, accounting or other professional services. If other expert assistance is needed, the reader is advised to engage the services of a competent professional. Please consult your Financial Advisor for further information or call 800-900-5867.
The Retirement Group is not affiliated with nor endorsed by fidelity.com, netbenefits.fidelity.com, hewitt.com, resources.hewitt.com, access.att.com, ING Retirement, AT&T, Qwest, Chevron, Hughes, Northrop Grumman, Raytheon, ExxonMobil, Glaxosmithkline, Merck, Pfizer, Verizon, Bank of America, Alcatel-Lucent or by your employer. We are an independent financial advisory group that specializes in transition planning and lump sum distribution. Please call our office at 800-900-5867 if you have additional questions or need help in the retirement planning process.
The Retirement Group is a Registered Investment Advisor not affiliated with FSC Securities and may be reached at www.theretirementgroup.com.