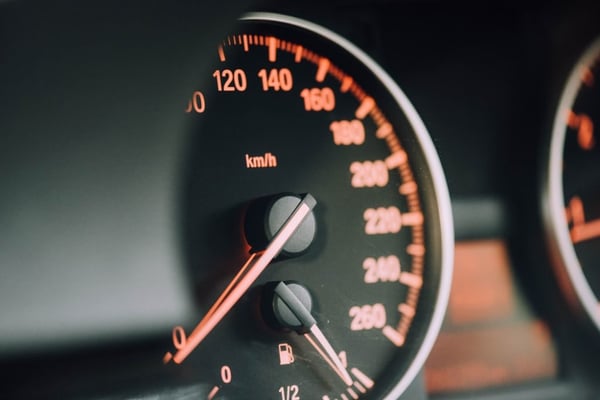 Anyone who has been involved in a car accident knows that it is a stressful event. And the added pressure of getting your car fixed certainly doesn't make things any easier. Fortunately, knowing how the auto repair process works can make things go more smoothly for you.
First things first--contact your insurance company
If you are in an accident and are going to file a claim for damages, you should contact your insurance company as soon as possible. Typically, you'll need to fill out a claim form (usually done over the phone). To support your claim, you may need to supply the insurance company with certain information pertaining to the accident, such as a proof-of-loss form and a copy of the police report. You may also need to complete an operator's report, which will be sent to the appropriate registry of motor vehicles and the local police. Procedures for filing a claim vary, depending on the insurance company. Call your insurance agent or check your policy for specific instructions on what to do immediately after an accident.
Keep in mind that when you file a claim for damages, the payment made by your insurance company is subject to a deductible, which is the amount you'll need to pay upfront (usually $250 or $500) before your insurance will kick in. This deductible applies to physical damage only; there's no deductible for personal liability claims. And remember to keep copies of your claim, along with any supporting paperwork--you may need it again at some point in the future.
The settlement process
Soon after you file your claim, it will be assigned to a claims adjuster, who will begin the settlement process by investigating your claim and making a recommendation to the insurance company. The claims adjuster will contact you to make an appointment to assess the damage to your car. Many companies use drive-in appraisal centers.
The length of the settlement process varies, depending on the cooperation of the parties involved and the complexity of your claim. Your insurance company will contact you once it has made a decision regarding the payment of your claim. If you feel the amount offered by your insurance company is too low, don't feel like you have to accept it. Do some research--if you feel you deserve a higher payment, try to reach a more equitable settlement.
Repairing your car
When your car is damaged in an accident, you have the option of going to a repair shop of your choice or one assigned to you by your insurance company, known as a direct repair shop. It's important to note that sometimes repair shops will use aftermarket parts (parts manufactured by third-party operators rather than by the maker of your car) to repair your car. Even if your insurance company employs the use of aftermarket parts, you may have the right to insist on original equipment manufacturer parts--check the laws of your state. However, some insurance companies will not pay you for the total cost of your repairs if you insist on parts manufactured by the original maker. Check with your agent or company representative to find out what types of parts are provided for in your policy.
This material was prepared by Broadridge Investor Communication Solutions, Inc., and does not necessarily represent the views of The Retirement Group or FSC Financial Corp. This information should not be construed as investment advice. Neither the named Representatives nor Broker/Dealer gives tax or legal advice. All information is believed to be from reliable sources; however, we make no representation as to its completeness or accuracy. The publisher is not engaged in rendering legal, accounting or other professional services. If other expert assistance is needed, the reader is advised to engage the services of a competent professional. Please consult your Financial Advisor for further information or call 800-900-5867.
The Retirement Group is not affiliated with nor endorsed by fidelity.com, netbenefits.fidelity.com, hewitt.com, resources.hewitt.com, access.att.com, ING Retirement, AT&T, Qwest, Chevron, Hughes, Northrop Grumman, Raytheon, ExxonMobil, Glaxosmithkline, Merck, Pfizer, Verizon, Bank of America, Alcatel-Lucent or by your employer. We are an independent financial advisory group that specializes in transition planning and lump sum distribution. Please call our office at 800-900-5867 if you have additional questions or need help in the retirement planning process.
The Retirement Group is a Registered Investment Advisor not affiliated with FSC Securities and may be reached at www.theretirementgroup.com.