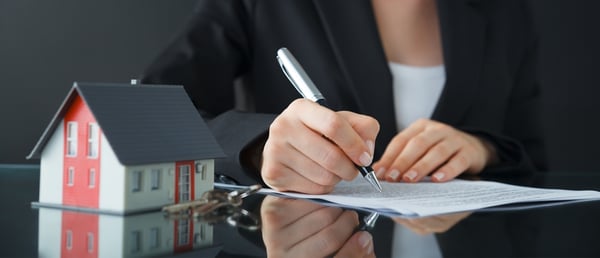 Why disability insurance could be the most important insurance you DON'T have.
Are you going to live forever?
Of course not. As someone once said, life is terminal – and no one gets out alive. Most of us understand that and have accepted it. We all want to leave this world with our financial affairs in good order. So we draft a will and an estate plan, and we purchase life insurance. But few of us consider disability insurance – the coverage that can help us maintain our income and quality of life while we are alive.
Do you think you don't need disability coverage?
Think again. What are the chances that you will be disabled at some point in your life? Statistically, the chances are much higher than you might expect. Statistics show that people in their 30s are three times more likely to suffer a long-term disability than they are to die. A recent study showed that a 20-year-old worker's chance of suffering a disability prior to retirement was 3 in 10! While the bulk of those disabled may suffer their disability for about five years, approximately 30% of disabilities are permanent.
A fate worse than death?
In financial terms, maybe. Consider this … when you die, your income stops. But so do your expenses. If you are severely disabled and cannot work, your income stops too … but your expenses do not. In fact, due to the cost of medical treatment, your expenses may likely increase. About 25% of bankruptcies (and nearly 50% of foreclosures) occur after a serious injury or illness.

Will the government take care of you?
Many disabled people discover that they don't qualify for state assistance. Others find that the amount or length of coverage available is not sufficient to support them. It's an all-too-common story. Whether or not you choose to rely on government assistance is up to you, but I would recommend having a back-up plan.
It's time to start thinking about disability insurance.
We'd all like to believe that we'll never be disabled. But the reality is … it could happen to you. If it does, will your family be taken care of? Will you be prepared?
This material was prepared by Broadridge Investor Communication Solutions, Inc., and does not necessarily represent the views of The Retirement Group or FSC Financial Corp. This information should not be construed as investment advice. Neither the named Representatives nor Broker/Dealer gives tax
or legal advice. All information is believed to be from reliable sources; however, we make no representation as to its completeness or accuracy. The publisher is not engaged in rendering legal, accounting or other professional services. If other expert assistance is needed, the reader is advised to engage the services of a competent professional. Please consult your Financial Advisor for further information or call 800-900-5867.
The Retirement Group is not affiliated with nor endorsed by fidelity.com, netbenefits.fidelity.com, hewitt.com, resources.hewitt.com, access.att.com, ING Retirement, AT&T, Qwest, Chevron, Hughes, Northrop Grumman, Raytheon, ExxonMobil, Glaxosmithkline, Merck, Pfizer, Verizon, Bank of America, Alcatel-Lucent or by your employer. We are an independent financial advisory group that specializes in transition planning and lump sum distribution. Please call our office at 800-900-5867 if you have additional questions or need help in the retirement planning process.
The Retirement Group is a Registered Investment Advisor not affiliated with FSC Securities and may be reached at www.theretirementgroup.com.
                        <figure>

                                        <a href="https://theretirementgroup.blog/contact/" data-elementor-open-lightbox="">

                        <img width="512" height="288" src="https://theretirementgroup.blog/wp-content/uploads/2016/05/2019-06-05.jpg" alt="" srcset="https://i1.wp.com/theretirementgroup.blog/wp-content/uploads/2016/05/2019-06-05.jpg?w=512&amp;ssl=1 512w, https://i1.wp.com/theretirementgroup.blog/wp-content/uploads/2016/05/2019-06-05.jpg?resize=300%2C169&amp;ssl=1 300w" sizes="(max-width: 512px) 100vw, 512px" />                              </a>

                                        <figcaption>Sponsored Ad</figcaption>

                                    </figure>