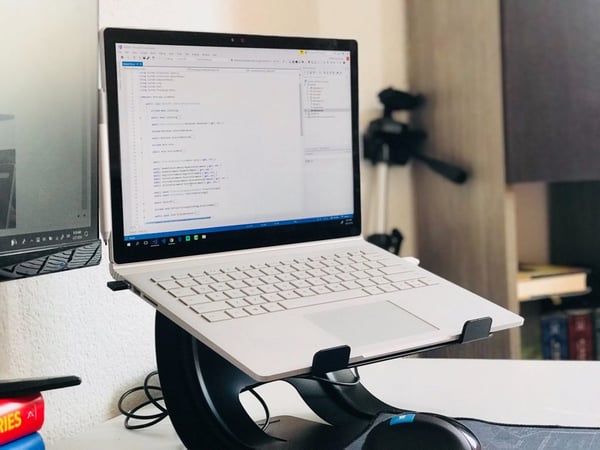 You know how important it is to plan for your retirement, but where do you begin? One of your first steps should be to estimate how much income you'll need to fund your retirement. That's not as easy as it sounds, because retirement planning is not an exact science. Your specific needs depend on your goals and many other factors.
Use your current income as a starting point
Many financial professionals suggest that you'll need about 70 percent of your current annual income to fund your retirement. This can be a good starting point, but will that figure work for you? It depends on how close you are to retiring. If you're young and retirement is still many years away, that figure probably won't be a reliable estimate of your income needs. That's because a lot may change between now and the time you retire. As you near retirement, the gap between your present needs and your future needs may narrow. But remember, use your current income only as a general guideline, even if retirement is right around the corner. To accurately estimate your retirement income needs, you'll have to take some additional steps.
Project your retirement expenses
Your annual income during retirement should be enough (or more than enough) to meet your retirement expenses. That's why estimating those expenses is a big piece of the retirement planning puzzle. But you may have a hard time identifying all of your expenses and projecting how much you'll be spending in each area, especially if retirement is still far off. To help you get started, here are some common retirement expenses:
- Food and clothing
- Housing: Rent or mortgage payments, property taxes, homeowners insurance, property upkeep and repairs
- Utilities: Gas, electric, water, telephone, cable TV
- Transportation: Car payments, auto insurance, gas, maintenance and repairs, public transportation
- Insurance: Medical, dental, life, disability, long-term care
- Health-care costs not covered by insurance: Deductibles, co-payments, prescription drugs
- Taxes: Federal and state income tax, capital gains tax
- Debts: Personal loans, business loans, credit card payments
- Education: Children's or grandchildren's college expenses
- Gifts: Charitable and personal
- Savings and investments: Contributions to IRAs, annuities, and other investment accounts
- Recreation: Travel, dining out, hobbies, leisure activities
- Care for yourself, your parents, or others: Costs for a nursing home, home health aide, or other type of assisted living
- Miscellaneous: Personal grooming, pets, club memberships
Don't forget that the cost of living will go up over time. The average annual rate of inflation over the past 20 years has been approximately 3 percent. (Source: Consumer price index (CPI-U) data published annually by the U.S. Department of Labor, 2010.) And keep in mind that your retirement expenses may change from year to year. For example, you may pay off your home mortgage or your children's education early in retirement. Other expenses, such as health care and insurance, may increase as you age. To protect against these variables, build a comfortable cushion into your estimates (it's always best to be conservative). Finally, have a financial professional help you with your estimates to make sure they're as accurate and realistic as possible.
Decide when you'll retire
To determine your total retirement needs, you can't just estimate how much annual income you need. You also have to estimate how long you'll be retired. Why? The longer your retirement, the more years of income you'll need to fund it. The length of your retirement will depend partly on when you plan to retire. This important decision typically revolves around your personal goals and financial situation. For example, you may see yourself retiring at 50 to get the most out of your retirement. Maybe a booming stock market or a generous early retirement package will make that possible. Although it's great to have the flexibility to choose when you'll retire, it's important to remember that retiring at 50 will end up costing you a lot more than retiring at 65.
Estimate your life expectancy
The age at which you retire isn't the only factor that determines how long you'll be retired. The other important factor is your lifespan. We all hope to live to an old age, but a longer life means that you'll have even more years of retirement to fund. You may even run the risk of outliving your savings and other income sources. To guard against that risk, you'll need to estimate your life expectancy. You can use government statistics, life insurance tables, or a life expectancy calculator to get a reasonable estimate of how long you'll live. Experts base these estimates on your age, gender, race, health, lifestyle, occupation, and family history. But remember, these are just estimates. There's no way to predict how long you'll actually live, but with life expectancies on the rise, it's probably best to assume you'll live longer than you expect.
Identify your sources of retirement income
Once you have an idea of your retirement income needs, your next step is to assess how prepared you are to meet those needs. In other words, what sources of retirement income will be available to you? Your employer may offer a traditional pension that will pay you monthly benefits. In addition, you can likely count on Social Security to provide a portion of your retirement income. To get an estimate of your Social Security benefits, visit the Social Security Administration website (www.ssa.gov) and order a copy of your statement. Additional sources of retirement income may include a 401(k) or other retirement plan, IRAs, annuities, and other investments. The amount of income you receive from those sources will depend on the amount you invest, the rate of investment return, and other factors. Finally, if you plan to work during retirement, your job earnings will be another source of income.
Make up any income shortfall
If you're lucky, your expected income sources will be more than enough to fund even a lengthy retirement. But what if it looks like you'll come up short? Don't panic--there are probably steps that you can take to bridge the gap. A financial professional can help you figure out the best ways to do that, but here are a few suggestions:
- Try to cut current expenses so you'll have more money to save for retirement
- Shift your assets to investments that have the potential to substantially outpace inflation (but keep in mind that investments that offer higher potential returns may involve greater risk of loss)
- Lower your expectations for retirement so you won't need as much money (no beach house on the Riviera, for example)
- Work part-time during retirement for extra income
- Consider delaying your retirement for a few years (or longer)
Getting Started: Establishing a Financial Safety Net
In times of crisis, you don't want to be shaking pennies out of a piggy bank. Having a financial safety net in place can ensure that you're protected when a financial emergency arises. One way to accomplish this is by setting up a cash reserve, a pool of readily available funds that can help you meet emergency or highly urgent short-term needs.
How much is enough?
Most financial professionals suggest that you have three to six months' worth of living expenses in your cash reserve. The actual amount, however, should be based on your particular circumstances. Do you have a mortgage? Do you have short-term and long-term disability protection? Are you paying for your child's orthodontics? Are you making car payments? Other factors you need to consider include your job security, health, and income. The bottom line: Without an emergency fund, a period of crisis (e.g., unemployment, disability) could be financially devastating.
Building your cash reserve
If you haven't established a cash reserve, or if the one you have is inadequate, you can take several steps to eliminate the shortfall:
Save aggressively: If available, use payroll deduction at work; budget your savings as part of regular household expenses
Reduce your discretionary spending (e.g., eating out, movies, lottery tickets)
Use current or liquid assets (those that are cash or are convertible to cash within a year, such as a short-term certificate of deposit)
Use earnings from other investments (e.g.,stocks, bonds, or mutual funds)
Check out other resources (e.g., do you have a cash value insurance policy that you can borrow from?)
A final note: Your credit line can be a secondary source of funds in a time of crisis. Borrowed money, however, has to be paid back (often at high interest rates). As a result, you shouldn't consider lenders as a primary source for your cash reserve.
Where to keep your cash reserve
You'll want to make sure that your cash reserve is readily available when you need it. However, an FDIC-insured, low-interest savings account isn't your only option. There are several excellent alternatives, each with unique advantages. For example, money market accounts and short-term CDs typically offer higher interest rates than savings accounts, with little (if any) increased risk.
Note:Don't confuse a money market mutual fund with a money market deposit account. An investment in a money market mutual fund is not insured or guaranteed by the FDIC. Although the mutual fund seeks to preserve the value of your investment at $1 per share, it is possible to lose money by investing in the fund.
Note:When considering a money market mutual fund, be sure to obtain and read the fund's prospectus, which is available from the fund or your financial advisor, and outlines the fund's investment objectives, risks, fees, expenses. Carefully consider those factors before investing.
It's important to note that certain fixed-term investment vehicles (i.e., those that pledge to return your principal plus interest on a given date), such as CDs, impose a significant penalty for early withdrawals. So, if you're going to use fixed-term investments as part of your cash reserve, you'll want to be sure to ladder (stagger) their maturity dates over a short period of time (e.g., two to five months). This will ensure the availability of funds, without penalty, to meet sudden financial needs.
Review your cash reserve periodically
Your personal and financial circumstances change often--a new child comes along, an aging parent becomes more dependent, or a larger home brings increased expenses. Because your cash reserve is the first line of protection against financial devastation, you should review it annually to make sure that it fits your current needs.
This material was prepared by Broadridge Investor Communication Solutions, Inc., and does not necessarily represent the views of The Retirement Group or FSC Financial Corp. This information should not be construed as investment advice. Neither the named Representatives nor Broker/Dealer gives tax or legal advice. All information is believed to be from reliable sources; however, we make no representation as to its completeness or accuracy. The publisher is not engaged in rendering legal, accounting or other professional services. If other expert assistance is needed, the reader is advised to engage the services of a competent professional. Please consult your Financial Advisor for further information or call 800-900-5867.
The Retirement Group is not affiliated with nor endorsed by fidelity.com, netbenefits.fidelity.com, hewitt.com, resources.hewitt.com, access.att.com, ING Retirement, AT&T, Qwest, Chevron, Hughes, Northrop Grumman, Raytheon, ExxonMobil, Glaxosmithkline, Merck, Pfizer, Verizon, Bank of America, Alcatel-Lucent or by your employer. We are an independent financial advisory group that specializes in transition planning and lump sum distribution. Please call our office at 800-900-5867 if you have additional questions or need help in the retirement planning process.
The Retirement Group is a Registered Investment Advisor not affiliated with FSC Securities and may be reached at www.theretirementgroup.com.
                        <figure>

                                        <a href="https://theretirementgroup.blog/contact/" data-elementor-open-lightbox="">

                        <img width="512" height="288" src="https://theretirementgroup.blog/wp-content/uploads/2011/08/New-Pharm-Ad.png" alt="" srcset="https://i2.wp.com/theretirementgroup.blog/wp-content/uploads/2011/08/New-Pharm-Ad.png?w=512&amp;ssl=1 512w, https://i2.wp.com/theretirementgroup.blog/wp-content/uploads/2011/08/New-Pharm-Ad.png?resize=300%2C169&amp;ssl=1 300w" sizes="(max-width: 512px) 100vw, 512px" />                                </a>

                                        <figcaption>Sponsored Ad</figcaption>

                                    </figure>


Tags: Financial Planning, In Service Withdrawal, Seminar, The Retirement Group LLC, Verizon 401K, 401K, 401k, 401K.com, 72T, 72t, age penalties, AT&T 401K, AT&T Pension, AT&T seminar, att workshop, benefit commencement date, benefits help, Best adviser, Verizon Workshop