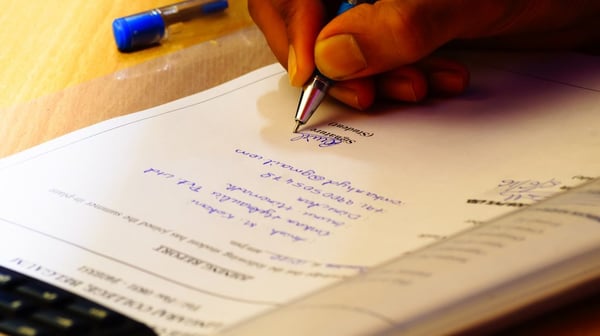 Definition
A durable power of attorney (DPOA) is a tool that allows someone to carry on your affairs and protect your property in a period of incapacity, without the need to seek formal judicial approval. A DPOA is a legal document that gives another person legal authority to act for you. The person to whom authority is given is referred to as an attorney-in-fact, and need not be an attorney.
There are two types of DPOAs. A standby DPOA becomes effective as soon as you sign it. A springing DPOA does not become effective until you have become incapacitated.
Prerequisites
You must be the age of majority, as defined by your state (generally, 18), and competent when you sign your DPOA.
Your attorney-in-fact must be the age of majority, as defined by your state (generally, 18) when it comes time to make your financial decisions for you.
It must be permitted in your state. All states permit a standby DPOA. Only some states permit a springing DPOA.
Key Strengths
Can help avoid the need for guardianship
Provides a flexible way to continue the management of your affairs and protection of your assets
Allows you to choose who will act for you
Allows you to plan according to your goals and concerns
Should be fairly simple and inexpensive to implement
Key Tradeoffs
A standby DPOA may be troublesome if you are unwilling to immediately share some degree of control over your financial affairs
Determining whether incapacity has occurred, causing a springing DPOA to become effective, may be difficult
Third parties may challenge your attorney-in-fact's authority
Other states may not recognize your DPOA
Variations from State to State
A springing DPOA is not permitted in some states
Standards of eligibility, execution and filing requirements, and permissible powers and enumeration requirements vary from state to state
How Is It Implemented?
Choose someone whom you trust and who accepts the responsibility to be your attorney-in-fact
Consult an attorney to properly draft and execute your DPOA
Put a copy on file at the local land records office if you give authority to your attorney-in-fact to deal in real estate
Prepare any special DPOA forms that may be required by banks or other financial institutions
Get court approval, if required
Re-execute your DPOA upon the termination date, if one is specified
Notify third parties that you have executed a DPOA, and/or provide them with a copy (some institutions may require it to be notarized)
This material was prepared by Broadridge Investor Communication Solutions, Inc., and does not necessarily represent the views of The Retirement Group or FSC Financial Corp. This information should not be construed as investment advice. Neither the named Representatives nor Broker/Dealer gives tax or legal advice. All information is believed to be from reliable sources; however, we make no representation as to its completeness or accuracy. The publisher is not engaged in rendering legal, accounting or other professional services. If other expert assistance is needed, the reader is advised to engage the services of a competent professional. Please consult your Financial Advisor for further information or call 800-900-5867.
The Retirement Group is not affiliated with nor endorsed by fidelity.com, netbenefits.fidelity.com, hewitt.com, resources.hewitt.com, access.att.com, ING Retirement, AT&T, Qwest, Chevron, Hughes, Northrop Grumman, Raytheon, ExxonMobil, Glaxosmithkline, Merck, Pfizer, Verizon, Bank of America, Alcatel-Lucent or by your employer. We are an independent financial advisory group that specializes in transition planning and lump sum distribution. Please call our office at 800-900-5867 if you have additional questions or need help in the retirement planning process.
The Retirement Group is a Registered Investment Advisor not affiliated with FSC Securities and may be reached at www.theretirementgroup.com.
                        <figure>

                                        <a href="https://theretirementgroup.blog/contact/" data-elementor-open-lightbox="">

                        <img width="513" height="210" src="https://theretirementgroup.blog/wp-content/uploads/2011/07/Capture.png" alt="" srcset="https://i0.wp.com/theretirementgroup.blog/wp-content/uploads/2011/07/Capture.png?w=513&amp;ssl=1 513w, https://i0.wp.com/theretirementgroup.blog/wp-content/uploads/2011/07/Capture.png?resize=300%2C123&amp;ssl=1 300w" sizes="(max-width: 513px) 100vw, 513px" />                               </a>

                                        <figcaption>Sponsored Ad</figcaption>

                                    </figure>