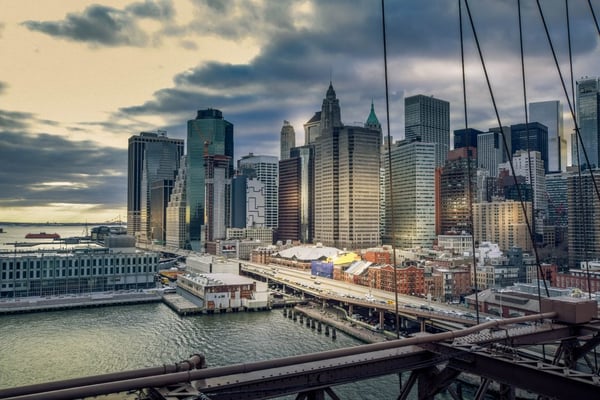 Definition
A Miller trust is a vehicle that allows you to qualify for Medicaid benefits even though your monthly income exceeds the required threshold. The use of a Miller trust is appropriate for an individual in an income-cap state who needs nursing home care but has too much income to qualify for Medicaid and too little income to afford nursing home care. A Miller trust helps you qualify for Medicaid in that it makes your income inaccessible to you; all income is assigned to the trust and the trustee pays your nursing home bills with it. Medicaid makes up the difference, if any.
Prerequisite
A Miller trust may be a good choice if you want to qualify for Medicaid, you live in an income-cap state, and you have few (or no) assets
Key Strengths
Provides a way for income-cap state residents to qualify for Medicaid
Unique Strategy: Trust provisions are standardized and approved by the government
Immediate entitlement to benefits; no transfer penalty period
Key Tradeoffs
Control over income is lost
Valid only in income-cap states
Assets cannot be transferred into the trust
State is reimbursed at your death
Variations from State to State
Can be used only in income-cap states
How Difficult Is It to Implement?
Must gather information about your income, assets, and transfers of same for the past five years
Must consult a Medicaid law attorney, who will draft the instrument
This material was prepared by Broadridge Investor Communication Solutions, Inc., and does not necessarily represent the views of The Retirement Group or FSC Financial Corp. This information should not be construed as investment advice. Neither the named Representatives nor Broker/Dealer gives tax or legal advice. All information is believed to be from reliable sources; however, we make no representation as to its completeness or accuracy. The publisher is not engaged in rendering legal, accounting or other professional services. If other expert assistance is needed, the reader is advised to engage the services of a competent professional. Please consult your Financial Advisor for further information or call 800-900-5867.
The Retirement Group is not affiliated with nor endorsed by fidelity.com, netbenefits.fidelity.com, hewitt.com, resources.hewitt.com, access.att.com, ING Retirement, AT&T, Qwest, Chevron, Hughes, Northrop Grumman, Raytheon, ExxonMobil, Glaxosmithkline, Merck, Pfizer, Verizon, Bank of America, Alcatel-Lucent or by your employer. We are an independent financial advisory group that specializes in transition planning and lump sum distribution. Please call our office at 800-900-5867 if you have additional questions or need help in the retirement planning process.
The Retirement Group is a Registered Investment Advisor not affiliated with FSC Securities and may be reached at www.theretirementgroup.com.
                        <figure>

                                        <a href="https://theretirementgroup.blog/contact/" data-elementor-open-lightbox="">

                        <img width="513" height="210" src="https://theretirementgroup.blog/wp-content/uploads/2011/07/Capture.png" alt="" srcset="https://i0.wp.com/theretirementgroup.blog/wp-content/uploads/2011/07/Capture.png?w=513&amp;ssl=1 513w, https://i0.wp.com/theretirementgroup.blog/wp-content/uploads/2011/07/Capture.png?resize=300%2C123&amp;ssl=1 300w" sizes="(max-width: 513px) 100vw, 513px" />                               </a>

                                        <figcaption>Sponsored Ad </figcaption>

                                    </figure>