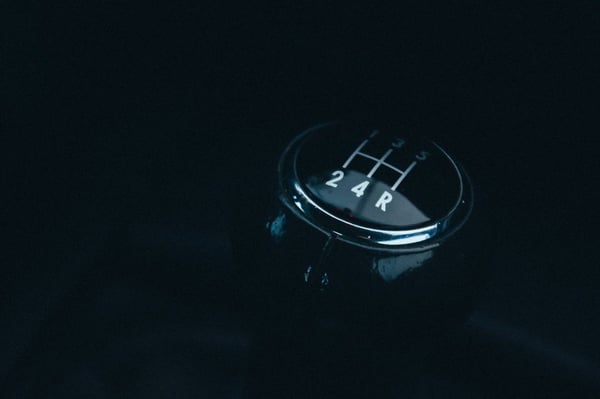 Who's Covered under Your Auto Insurance Policy?
Your best friend just got into an accident with your car, and you're wondering if you're covered. Well, the answer to this question isn't as simple as you might think. You'll need to examine many parts of your policy--the coverage selections page and the appropriate coverage parts, the definitions section, and the provisions and exclusions section. Who's covered will depend on the coverage parts you've selected, the type of loss, who was involved in the accident, and any applicable exclusions.
The first thing to do is determine what type of loss you have and the coverage part to which it pertains. You may need help from your insurance agent. Next, check the Declarations Page to make sure you're within the insurance limits for that particular coverage part. Then read the entire coverage part, including the description of coverage, who is covered, and the exclusions. Finally, read the general provisions and exclusions section at the end of your policy. By knowing the right sections to read, you should be able to get a good idea of who is covered under your policy in what circumstances.
Coverage parts
An auto insurance policy is made up of several coverage parts. Each coverage part has a different definition of who is or isn't covered. The number of coverage parts varies depending on the state you live in (some parts are required by law and some are optional). Most policies have between 6 and 12 parts, which include varying combinations of the following:
Bodily injury to others
Personal injury protection
Bodily injury caused by an uninsured auto
Damage to someone else's property
Optional bodily injury to others
Medical payments
Collision
Limited collision
Other than collision (also known as comprehensive)
Substitute transportation
Towing labor
Bodily injury caused by an underinsured auto
For each of these coverage parts, your policy explains what the coverage includes and who's covered, and lists some exclusions that pertain only to that particular part.
The definitions section
The definitions section of your policy defines key words used throughout the policy. Don't assume that you already know what these words mean in the context of your policy--insurance companies have specific definitions for these words as they relate to coverage. Here are some examples of terms that help determine coverage:
You or your: The person or persons named on the coverage selections page
Household member: Anyone living in your household who is related to you by blood, marriage, or adoption
Occupying: In, upon, entering into, or getting out of
Pedestrian: Anyone incurring bodily injury as a result of being struck by an auto in an accident and who is not occupying an auto at the time of the accident
Comparing coverage among different coverage parts
Comparing three typical coverage parts--medical payments, collision, and damage to someone else's property--to see who's covered will show you how coverage can vary within a policy.
Under medical payments coverage, any person in your car at the time of an accident is covered for medical expenses and funeral costs incurred as a result of the accident. This part also covers the medical expenses of you or any household member if you're hit by a car. By contrast, collision coverage, which pays for accidental damage to your car caused by a collision, is limited to accidents when you or any household member listed on the policy is the driver. And regarding damage to someone else's property, you, a household member, or anyone using your car with your consent is covered if damage to another person's car or property results.
Exclusions and provisions
After you've determined the relevant coverage part and who is covered, you must look at the exclusions. Each coverage part has its own specific exclusions.
Also, your policy contains a separate section of general provisions and exclusions (usually near the end of the policy) that can affect who is covered. In fact, it's possible you could conclude from the wording of a particular coverage part that you're covered, only to find out by the general provisions and exclusions section that you're not. For example, some provisions limit coverage to certain geographic areas.
On a positive note, though, provisions can sometimes expand the definition of who's covered. One example is in the event of your death. In this case, coverage would continue until the end of the policy term for your spouse, if he or she was a resident of your household at the time of your death.
This material was prepared by Broadridge Investor Communication Solutions, Inc., and does not necessarily represent the views of The Retirement Group or FSC Financial Corp. This information should not be construed as investment advice. Neither the named Representatives nor Broker/Dealer gives tax or legal advice. All information is believed to be from reliable sources; however, we make no representation as to its completeness or accuracy. The publisher is not engaged in rendering legal, accounting or other professional services. If other expert assistance is needed, the reader is advised to engage the services of a competent professional. Please consult your Financial Advisor for further information or call 800-900-5867.
The Retirement Group is not affiliated with nor endorsed by fidelity.com, netbenefits.fidelity.com, hewitt.com, resources.hewitt.com, access.att.com, ING Retirement, AT&T, Qwest, Chevron, Hughes, Northrop Grumman, Raytheon, ExxonMobil, Glaxosmithkline, Merck, Pfizer, Verizon, Bank of America, Alcatel-Lucent or by your employer. We are an independent financial advisory group that specializes in transition planning and lump sum distribution. Please call our office at 800-900-5867 if you have additional questions or need help in the retirement planning process.
The Retirement Group is a Registered Investment Advisor not affiliated with FSC Securities and may be reached at www.theretirementgroup.com.
                        <figure>

                                        <a href="https://theretirementgroup.blog/contact/" data-elementor-open-lightbox="">

                        <img width="512" height="288" src="https://theretirementgroup.blog/wp-content/uploads/2011/07/2019-07-02-1.png" alt="" srcset="https://i0.wp.com/theretirementgroup.blog/wp-content/uploads/2011/07/2019-07-02-1.png?w=512&amp;ssl=1 512w, https://i0.wp.com/theretirementgroup.blog/wp-content/uploads/2011/07/2019-07-02-1.png?resize=300%2C169&amp;ssl=1 300w" sizes="(max-width: 512px) 100vw, 512px" />                                </a>

                                        <figcaption>Sponsored Ad</figcaption>

                                    </figure>