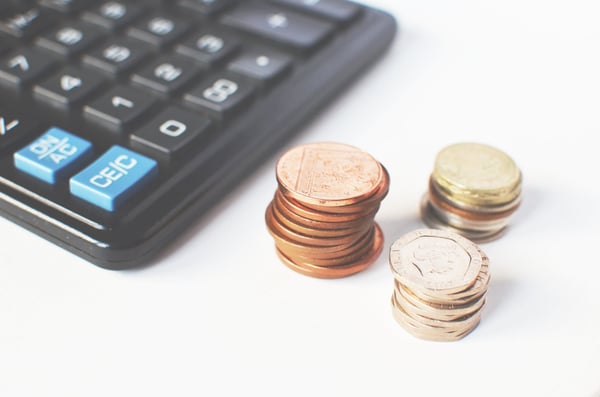 Rounding up the rankings of places to be (and not to be) financially.
Do you live in one of the worst tax states for retirees? Are you fortunate enough to live in one of the best states to do business? Here is a roundup of the miscellaneous, fascinating rankings offered by leading magazines and websites.
What are the best (and worst) states for business? Well, CNBC has ranked all 50 states based on 43 criteria including quality of work force, cost of doing business, quality of life, state economies and access to capital. Coming in at #1: Virginia. Number two is Texas, number three is North Carolina. The state with the lowest cost of doing business – Iowa – ranked 9th. The bottom three? Hawaii (48th), Alaska (49th) and … Rhode Island? Yes, it was dead last. CNBC cited its 10.9% jobless rate and a corporate tax rate nearly as high.1,2
What are the best (and worst) tax states for retirees? Kiplinger sees four "tax hells" in the Northeast. Vermont is ranked #1 (high property taxes along with state levies of up to 8.95%) and Maine, Connecticut and New Jersey also make the bottom ten. Minnesota is #2, Nebraska #3, Oregon #4 and California #5. As to the best, Wyoming ranks #1 among the "tax heavens", followed by Mississippi, Pennsylvania, Kentucky and Alabama. Wyoming has no estate tax, no state income tax, and only a 4% sales tax; the state collects abundant revenues from oil and mineral firms.3,4
What cities may be especially attractive for a retiring baby boomer? Fortune offers 4 "great places", citing ideals among four types of retirement destinations. It ranks Athens, GA as the best college town, Seattle as the best big city, St. George, UT as the best town for outdoors lovers and San Rafael, Argentina as an ideal foreign city for retirement.5
Where could I live well and prosper in my career or business? Kiplinger has ranked its Best Value Cities – metro areas featuring "vibrant economies, a low cost of living, and plenty of lifestyle amenities." The #1 place to be is ... Omaha. Then we have Charlotte at #2, Nashville at #3, and respectively 4th-10th we have Colorado Springs, Knoxville, Lexington, Little Rock, Wichita, Cedar Rapids and Cincinnati. It also identifies the metro areas with the largest household income growth between 2005-09: Midland, TX (+31.3%), Grand Junction, CO (+24.8%) and Jacksonville, NC (+21.8%) came in 1-2-3, while the three biggest household income declines were in St. George, UT (-11.2%), Muskegon-Norton Shores, MI (-11.4%) and Albany, GA (-11.9%).6,7
This material was prepared by Peter Montoya Inc, and does not necessarily represent the views of The Retirement Group or FSC Financial Corp. This information should not be construed as investment advice. Neither the named Representatives nor Broker/Dealer gives tax or legal advice. All information is believed to be from reliable sources; however, we make no representation as to its completeness or accuracy. The publisher is not engaged in rendering legal, accounting or other professional services. If other expert assistance is needed, the reader is advised to engage the services of a competent professional. Please consult your Financial Advisor for further information or call 800-900-5867.
CItations:
1 - cnbc/id/41666602 [7/29/11]
2 - advisorone.com/2011/06/29/top-10-best-states-for-business?t=marketing-technology [6/29/11]
3 - finance.yahoo.com/focus-retirement/article/112987/tax-unfriendly-states-retirees [6/24/11]
4 - finance.yahoo.com/retirement/article/113021/5-tax-friendly-states-retirees-kiplingers [7/1/11]
5 - advisorone.com/2011/06/03/4-great-places-for-baby-boomers-to-retire?page=2 [6/3/11]
6 - kiplinger.com/guides/best-cities/ [7/31/11]
7 - kiplinger.com/tools/bestcities_sort/index.php?sortby=salary&sortorder=ASC [7/31/11]
The Retirement Group is not affiliated with nor endorsed by fidelity.com, netbenefits.fidelity.com, hewitt.com, resources.hewitt.com, access.att.com, ING Retirement, AT&T, Qwest, Chevron, Hughes, Northrop Grumman, Raytheon, ExxonMobil, Glaxosmithkline, Merck, Pfizer, Verizon, Bank of America, Alcatel-Lucent or by your employer. We are an independent financial advisory group that specializes in transition planning and lump sum distribution. Please call our office at 800-900-5867 if you have additional questions or need help in the retirement planning process.
The Retirement Group is a Registered Investment Advisor not affiliated with FSC Securities and may be reached at www.theretirementgroup.com.
                        <figure>

                                        <a href="https://theretirementgroup.blog/contact/" data-elementor-open-lightbox="">

                        <img width="513" height="210" src="https://theretirementgroup.blog/wp-content/uploads/2015/03/Capture-1.png" alt="" srcset="https://i1.wp.com/theretirementgroup.blog/wp-content/uploads/2015/03/Capture-1.png?w=513&amp;ssl=1 513w, https://i1.wp.com/theretirementgroup.blog/wp-content/uploads/2015/03/Capture-1.png?resize=300%2C123&amp;ssl=1 300w" sizes="(max-width: 513px) 100vw, 513px" />                             </a>

                                        <figcaption>Sponsored Ad </figcaption>

                                    </figure>