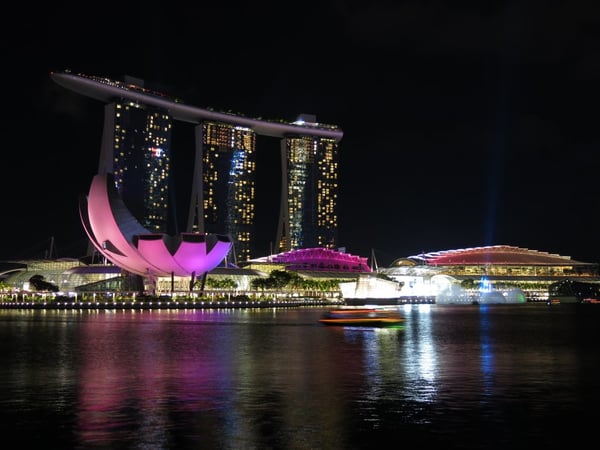 What to Do after You've Been Automatically Enrolled in Your Company's Retirement Plan
At one time, the only way you could join your company's 401(k) plan, 403(b) plan, or 457(b) plan was to put pen to paper and sign yourself up by filling out the appropriate forms. Now, though, in an effort to help participants increase their retirement savings, some employers have begun enrolling their employees automatically. With automatic enrollment, you don't fill out a form to opt into your company's retirement plan; you only fill out a form to opt out of it.
At first glance, automatic enrollment sounds like a no-brainer--without doing anything, you're on your way to saving for retirement. But don't just assume that the investment decisions your employer has made on your behalf are right for you. Instead, take charge of your own retirement savings right now by following these four steps.
Step 1: Get the facts
If you work for a company that offers automatic enrollment, your employer will typically enroll you once you meet the retirement plan's eligibility requirements, and will begin to direct a certain percentage of your paycheck (your contribution rate) into the investment fund the company has chosen as its default.
Don't make the mistake of thinking you have to stick with the default elections your employer has chosen for you. Once you've been automatically enrolled, you can increase (or decrease) your contribution rate, move money from one investment option to another, or even opt out of the plan altogether. You may even have the right in some cases to request a refund of amounts automatically withheld from your pay.
Your employer is required to send you information about the plan provisions and your investment options, along with specific instructions on how to opt out if you choose not to participate in the plan. Read the documents you receive (including your plan statements), and ask questions about anything you don't understand before making any investment decisions.
Step 2: Consider your contribution rate
Like many people, you may be tempted to stick with the contribution rate your employer has chosen for you. But this contribution rate (typically 3 percent) may be less than you need to contribute to target your retirement savings goal. Find out, too, if your company offers matching funds (employers who offer matching funds to traditionally-enrolled plan participants must offer the same match to automatically-enrolled participants). If so, try to contribute at least enough to receive the full match. (401(k) plans with qualified automatic contribution arrangements (QACAs) are required to make a contribution on your behalf.)
Step 3: Review your investment options
The most common default investment options chosen by employers are money market funds and stable value funds. Employers often choose conservative funds such as these because they offer capital preservation. But investing in a conservative fund may not be the best option for you. Depending on how much you need to save for retirement, how far away you are from retirement, and your tolerance for risk, you may want to redirect some of your contributions into more aggressive options that, although more volatile, offer the potential for long-term growth.
Step 4: Check up on your plan at least once a year
Even if you've decided to stick with your company's default options for now, review your investment options at least once a year, keeping in mind the following questions:
Are you saving enough?
Can you afford to contribute more?
Are the investments you've chosen still appropriate for your age and risk tolerance?
Do you need to redirect all or some of your contributions to better target your retirement savings goal?
As you make decisions, think about your overall retirement plan, including where your retirement money will come (e.g., Social Security, 401(k) plan, pension plan), the major expenses you might have (e.g., housing, medical care), and the lifestyle you hope to lead (e.g., traveling frequently, owning a second home).
This material was prepared by Broadridge Investor Communication Solutions, Inc., and does not necessarily represent the views of The Retirement Group or FSC Financial Corp. This information should not be construed as investment advice. Neither the named Representatives nor Broker/Dealer gives tax or legal advice. All information is believed to be from reliable sources; however, we make no representation as to its completeness or accuracy. The publisher is not engaged in rendering legal, accounting or other professional services. If other expert assistance is needed, the reader is advised to engage the services of a competent professional. Please consult your Financial Advisor for further information or call 800-900-5867.
The Retirement Group is not affiliated with nor endorsed by fidelity.com, netbenefits.fidelity.com, hewitt.com, resources.hewitt.com, access.att.com, ING Retirement, AT&T, Qwest, Chevron, Hughes, Northrop Grumman, Raytheon, ExxonMobil, Glaxosmithkline, Merck, Pfizer, Verizon, Bank of America, Alcatel-Lucent or by your employer. We are an independent financial advisory group that specializes in transition planning and lump sum distribution. Please call our office at 800-900-5867 if you have additional questions or need help in the retirement planning process.
The Retirement Group is a Registered Investment Advisor not affiliated with FSC Securities and may be reached at www.theretirementgroup.com
                        <figure>

                                        <a href="https://theretirementgroup.blog/contact/" data-elementor-open-lightbox="">

                        <img width="512" height="288" src="https://theretirementgroup.blog/wp-content/uploads/2011/08/New-Pharm-Ad.png" alt="" srcset="https://i2.wp.com/theretirementgroup.blog/wp-content/uploads/2011/08/New-Pharm-Ad.png?w=512&amp;ssl=1 512w, https://i2.wp.com/theretirementgroup.blog/wp-content/uploads/2011/08/New-Pharm-Ad.png?resize=300%2C169&amp;ssl=1 300w" sizes="(max-width: 512px) 100vw, 512px" />                                </a>

                                        <figcaption>Sponsored Ad</figcaption>

                                    </figure>